China Forwarding - Air Freight
China Air Freight & Air Cargo to Europe, America, North America, Oceania, Africa...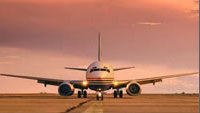 Shipping Star operates air freight forwarding from China to the following destinations:
Air freight, Air Cargo from China to to Europe (UK, Germany, Russia, Spain, France, Italy, Belgium, etc.), America (Canada, United States), South America (Brazil, etc.) and Central America (Mexico, etc.), Oceania (Australia, New Zealand), Middle East (like Israel, etc.), Africa (like South Africa) and other destinations at competitive rates.
Air Freight
China Air Cargo
Air Cargo Rates
Air Cargo Destinations:
Air freight from Shenzhen/ Shanghai/ Ningbo/ Xiamen/ Guangzhou and other major cities in China to London, Paris, Moscow, Berlin, New York and many other major cities in Germany, UK, US, Russia, Spain, France, Italy, Belgium, Canada, Egypt, Israel, Brazil, etc.
Should you have any inquiry on air quote and air freight service by a China air agent or air forwarder, please contact us Here. We'll reply you soon in a timely manner.