Custom Clearance in China
Professional China shipping and logistics company, freight forwarder!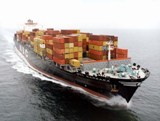 We handle custom clearance service in:
Shenzhen, Shanghai, Ningbo, Shanghai, Guangzhou, Xiamen, Zhuhai...The main ports in China. China shipping service company, freight forwarder Shipping Star can save you enengy and time for custom clearance in China for your shipments importing from China to your country.
China Shipping
China Shipping Agency
Custom Clearance in China
Should you have any inquiry about custom clearance service and container shipping service provided by a China logistics co. ltd, please contact us Here.